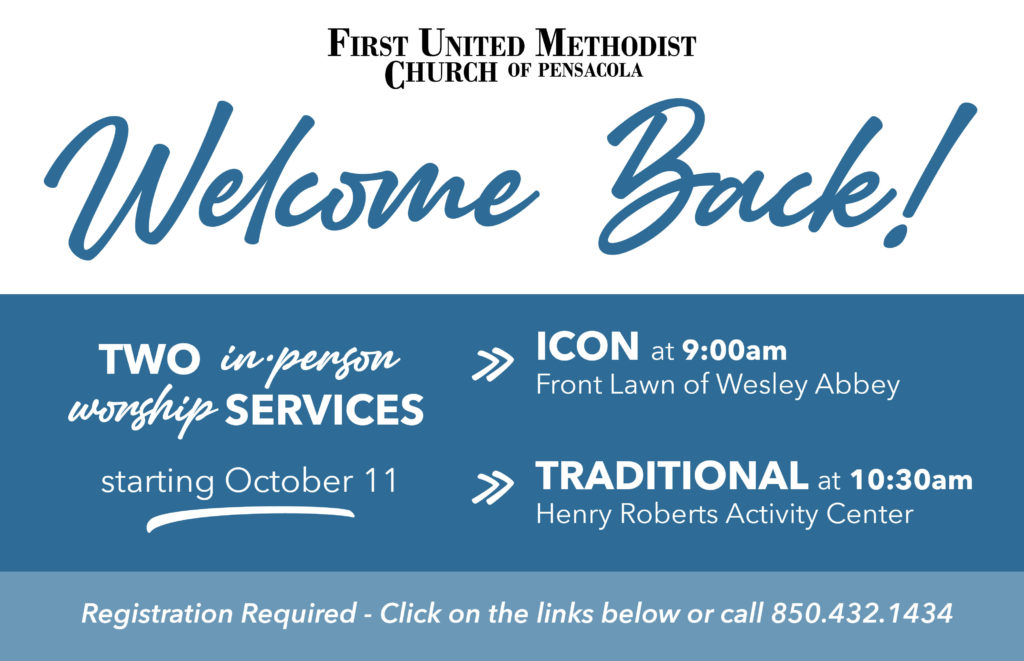 Reopening Plan
We encourage you to fully read our reopening plan before registering for any of our services. Our reopening plan has been developed by utilizing guidance from our governmental and health leaders and experts, Bishop David W. Graves and his cabinet, and a number of other churches.
---
Registration
In order to prepare for Sunday mornings, we are asking all members and regular attendees to register your family/party for one of our two worship services. We will provide TWO ways to register EACH WEEK.
• Via phone (850-432-1434), 9:00am – Noon, Monday through Wednesday.
• Online registration, open all day, Monday through Wednesday for our Traditional Service and Monday – Friday for ICON. Links provided below.
Registration will require names and contact information for all family/party members. Contact Lacey Adair, LAdair@FUMCPensacola.com, with any questions.